Direct flights to New Zealand
There are tons of reasons to visit the impressive country of New Zealand – how about amazon scenery and endless activities? Find direct flights to New Zealand from various parts of the world.
There is a reason the sun shines on New Zealand before anywhere else - every new day in Aotearoa is something to cherish! Small, remote and thinly populated, yes, but New Zealand punches well above its weight with its outlandish scenery, fabulous festivals, superb food and wine, and magical outdoor experiences.
The country of New Zealand consists of two main islands, North and South Island and several smaller ones. Despite its relatively small size and remote location, New Zealand has an incredible amount to offer visitors with its truly breathtaking scenery, Maori heritage, a mind boggling variety of outdoor activities and its warm and friendly population known as 'Kiwis'.
The volcanic North Island boasts dramatic scenery, thermal springs, beautiful beaches and a strong Maori-orientated culture, whereas the South Island has more of a laid-back alpine feel with snow-covered peaks, glaciers, fjords and lush forests. Attracting well in excess of 2 million visitors annually from across the world, New Zealand is the perfect place to visit for lovers of the great outdoors.
Make traveling easy – choose direct flights
New Zealand's main international airport is located in Auckland on the North Island. Other large airports in the country are located in Christchurch and Wellington.
Direct flights to New Zealand from the US
Are you traveling from the US and want to experience New Zealand? If you want to make your trip as convenient as possible we recommend that you choose a direct flight – and in this case you will land at the airport in Auckland. You can find direct flights from several US cities to Auckland, by using the links below you get a good view of your traveling options.
Popular direct flights to New Zealand
You can reach New Zealand by direct flights from several parts of the world. In the following compilation you find some of the most popular routes to Auckland, Christchurch and Wellington.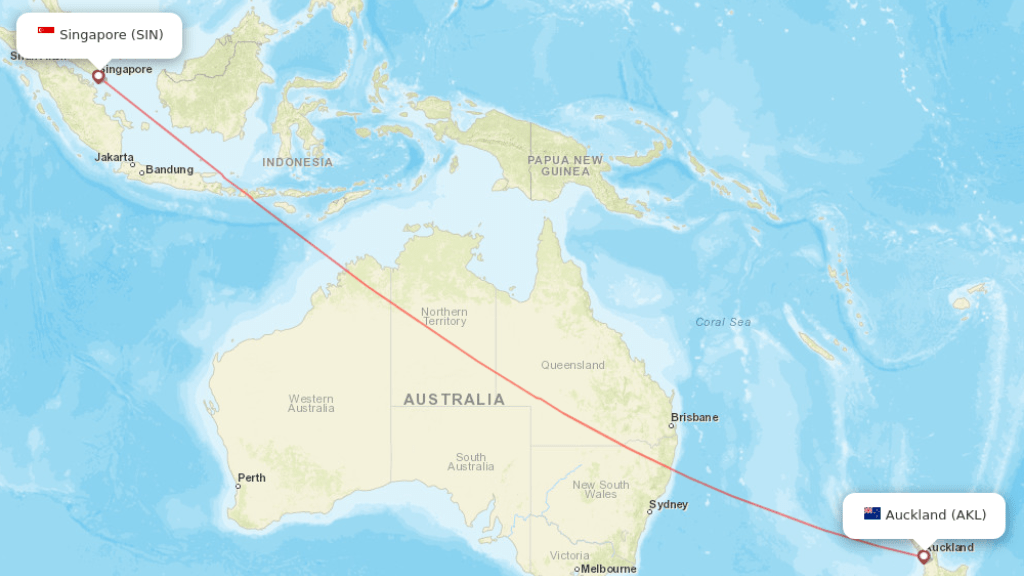 To Auckland
To Christchurch
To Wellington
All about New Zealand
In the North Island is the volcanic city of Auckland known as the 'City of Sails'. With a superb location situated between two enormous harbours, Auckland is a sea-lovers paradise with a plethora of water sports and sailing activities as well as some pristine beaches. New Zealand's most multicultural city with the world's largest Polynesian population, head to the superb museums and art galleries or a Maori Hangi to immerse yourself in the Maori culture.
Head north to the beautiful Bay of Islands and watch the dolphins and amazing bird life or to the Art Deco city of Napier and explore the glorious vineyards of Hawkes Bay. The thermal town of Rotorua is also worth a visit for its spectacular hot springs, spurting geysers and bubbling mud pools. The scent of sulphur hangs in the air and Rotorua is one of the best places to experience a Maori culture evening or a traditional hangi.
New Zealand's South Island is blessed with a huge number of natural attractions including the stunning Abel Tasman National Park and the town of Kaikoura where the mountains meet the sea and home to an incredible variety of wildlife including whales, seals, dolphins, penguins and albatross. Adrenaline lovers make a bee-line for Queenstown where a whole host of adventure sports are on offer and the Franz Josef Glacier, one of the world's largest and most impressive Glaciers.
Enjoy the awesome beauty of Milford Sound, tour the Cellar Doors in the Marlborough Wine Region and explore the magnificent cities of Wellington and Christchurch.

Searching for cheap flights to New Zealand
One of the busiest and most expensive times to travel to New Zealand is from mid December onwards as friends and family head down under to spend Christmas with their loved ones. The cheapest flights from the UK can usually be found in the low season when it is winter in New Zealand with the best deals usually available from the middle of April until the middle of June.
Try to book in advance and avoid the school holidays for the best prices on cheap flights and low cost flights to New Zealand. Whether you're planning a trip of a lifetime or looking for last minute flights, try our Directflights.com flight search box to compare and book the most competitive airfares around.

The climate in New Zealand – from north to south
New Zealand has a mild and temperate maritime climate with mean annual temperatures ranging from 10 °C (50 °F) in the south to 16 °C (61 °F) in the north. Conditions vary sharply across regions from extremely wet on the West Coast of the South Island to almost semi-arid in Central Otago and the Mackenzie Basin of inland Canterbury and subtropical in Northland.
Of the seven largest cities, Christchurch is the driest, receiving on average only 640 millimetres (25 in) of rain per year and Auckland the wettest, receiving almost twice that amount. Auckland, Wellington and Christchurch all receive a yearly average in excess of 2,000 hours of sunshine. The southern and south-western parts of the South Island have a cooler and cloudier climate, with around 1,400–1,600 hours; the northern and north-eastern parts of the South Island are the sunniest areas of the country and receive approximately 2,400–2,500 hours.
Flights to New Zealand