Direct flights from Honolulu to Tokyo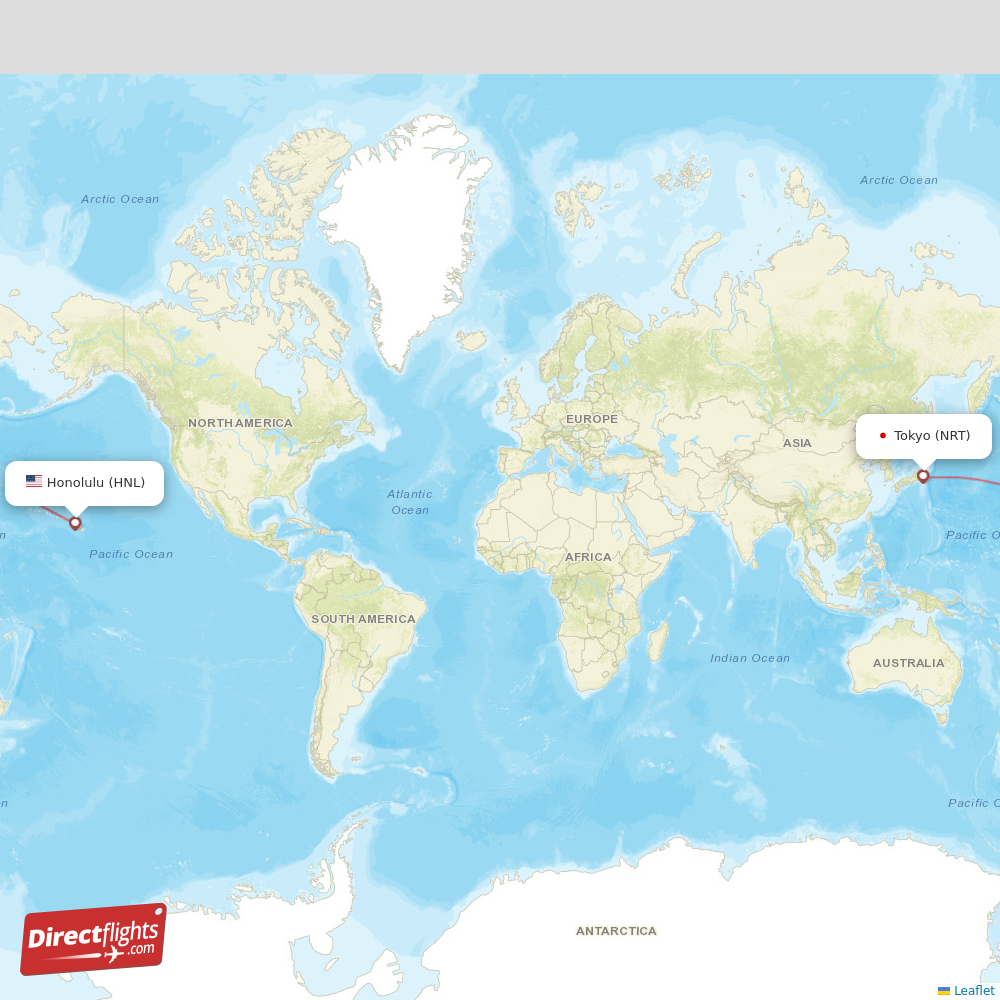 Want to fly HNL to NRT non-stop? There are direct flights from Honolulu International, USA to Narita International Airport (NRT), Japan every day of the week The flight distance is 3833 miles and the trip usually takes about 9 hours and 30 minutes.
HNL
Honolulu
Honolulu , USA
NRT
Narita International Airport
Tokyo , Japan
Flight time is 8 hours and 45 minutes
Airlines with non-stop routes:



United Airlines
Star Alliance




China Airlines
No flights anymore

Delta Air Lines
No flights anymore
Weekday-labels:
HAS FLIGHTS
UPCOMING
NO FLIGHTS
Honolulu to Tokyo flight departures
Friday
Fri
Mar 31
3 flights
Saturday
Sat
Apr 01
2 flights
Sunday
Sun
Apr 02
3 flights
Monday
Mon
Apr 03
3 flights
Tuesday
Tue
Apr 04
2 flights
Wednesday
Wed
Apr 05
3 flights
Thursday
Thu
Apr 06
3 flights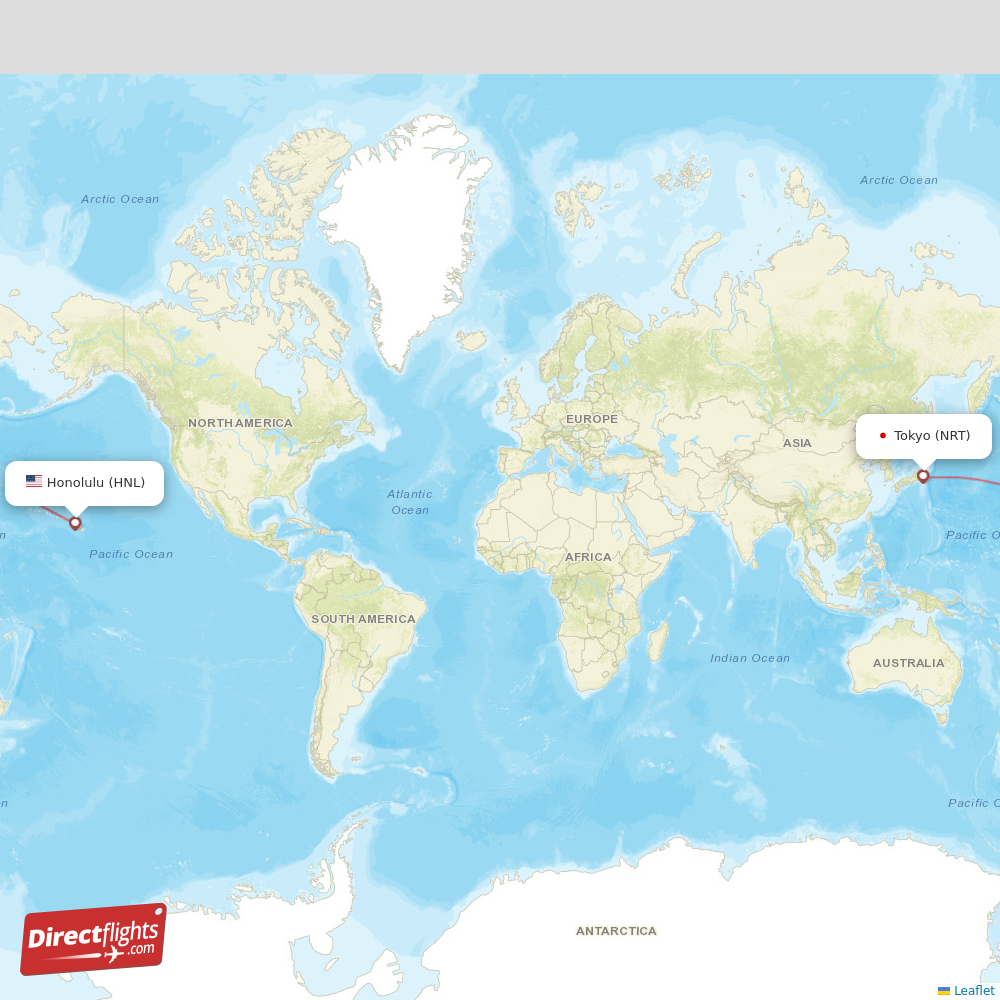 HNL - NRT information
Distance

3833 miles (6167 km)

Flight time

9 hours and 30 minutes

Airlines

Viva Macau

JAL

United Airlines

Hawaiian Airlines

ANA

Korean Air

Alliances

One World

Sky Team

Star Alliance

Classes

Economy

Business

First Class

Viva Macau Aircraft

JAL Aircrafts

Boeing 767 Passenger

Boeing 787

United Airlines Aircraft

Hawaiian Airlines Aircraft

ANA Aircrafts

Airbus A380 Passenger

Boeing 777

Boeing 787

Korean Air Aircraft

Departure Terminal

Terminal 2 (Hawaiian Airlines)

Arrival Terminals

Terminal 1 (ANA)

Terminal 2 (Hawaiian Airlines)
Yes, you can take a direct flight from Honolulu (HNL) to Tokyo (NRT) with Hawaiian Airlines, JAL, Korean Air, ANA, United Airlines or Viva Macau.
All the flights from Honolulu to Tokyo are departing from Terminal and 2.
The flight time is 9 hours and 15 minutes. The distance is 3833 miles or 6167 kilometers.
The flight (HA821) departs at 11:20.
Yes, you can fly direct with Star Alliance member ANA.
Yes, you can fly direct with One World member JAL.
Yes, you can fly direct with Sky Team member Korean Air.
Hawaiian Airlines and JAL fly this route with the Airbus A330 and Boeing 767 Passenger aircrafts.
You can fly direct every day except mondays and fridays.