Direct flights to Dallas
Fly to Dallas and experience everything the city has to offer. Here you can read more about the diversity of Dallas, and learn how to make traveling here as comfortable as possible.
Dallas, its soaring glass-sided skyscrapers seemingly growing like mushrooms out of the prairie, is full of glitz and glamour. Everyone from sophisticats to wanna-be cowpokes enjoy a holiday in Dallas, which is one of the top desirable destinations in the country, its myth having been built up in many hot TV shows and movies.
From just a small frontier town with just 20 streets in the 1840's, Dallas has grown into one of America's biggest cities. Dallas is an important centre for the financial industries and many other big businesses including the oil industry, oil was discovered in Texas back in the 1930s and the city of Dallas has continued to grow and boom ever since.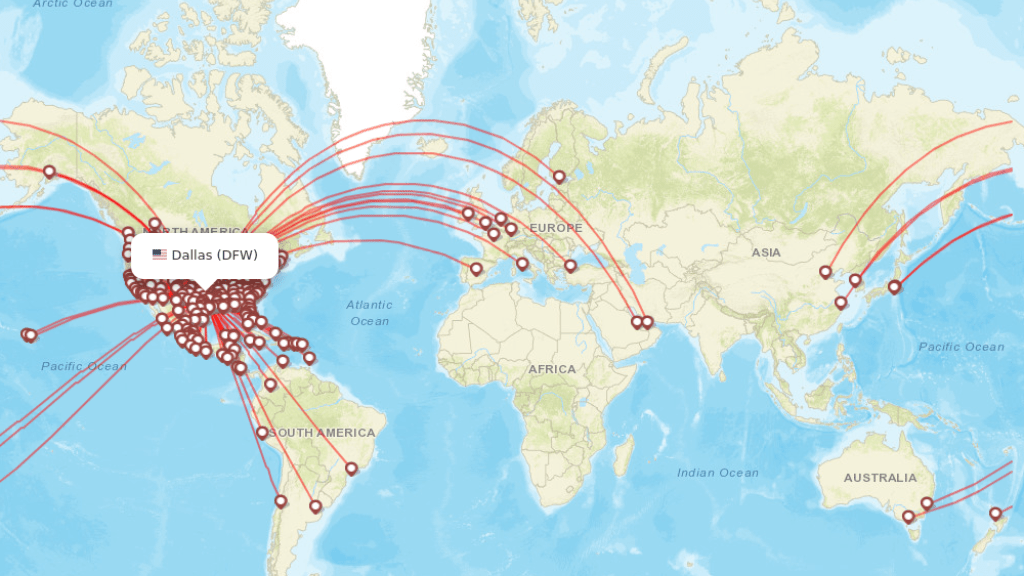 Find direct flights to Dallas
Many airlines fly to Dallas, in particular the main European and US carriers. If you want to cut down on travelling times, we would advise you to book direct flights to Dallas. In the lists below you find both domestic and international direct connections to Dallas.
Domestic flights
International flights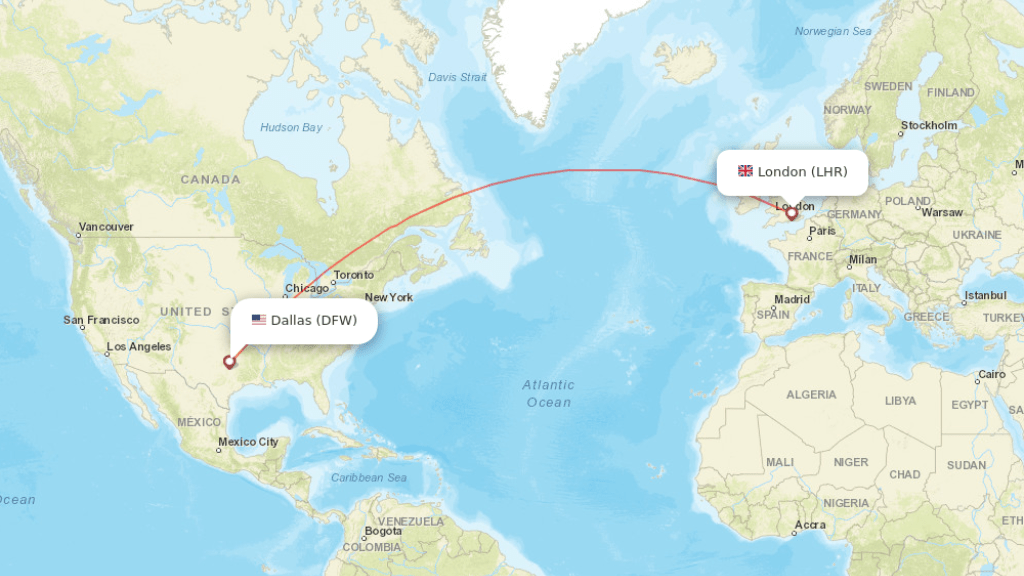 Experience the best of Dallas
Often known as the 'Big D', Dallas is known for being larger than life with its flashy image of glittering skyscrapers, luxurious shopping malls, cigar-chomping millionaires, expensive cars and its famous football team – The Dallas Cowboys. There is a cultural side to Dallas too with some interesting museums and art galleries which are well worth a visit.
Head to the Sixth Floor Museum and Conspiracy Museum for some interesting footage and exhibits about the tragic assassination of President John F Kennedy who was killed in Dallas in 1963. Fans of the hugely popular TV drama 'Dallas' would no doubt relish a trip to see the Southfork Ranch which is located 20 miles north of the city, there is a small museum on the site with some original props from the show.
For a taste of the cowboy scene, the Mesquite Rodeo holds rodeos at the weekends where you can watch the cowboys riding bulls and trying their luck on a bucking bronco. Just 30 miles from Dallas is the city of Fort Worth. Known as Cowboy country, it heralds the start of the Wild West. Catch a cattle drive or one of the rodeos held in town. It is also home to an impressive cultural district with a Cowgirl Museum and a superb collection of art museums.
Searching for cheap flights to Dallas
Here at Directflights.com, our superb flight comparison tool can help you find the cheapest flights to Dallas as it compares prices from a huge range of different travel partners and airlines at the click of a button.
If you're after the best deals on cheap flights to Dallas, avoid travelling during peak seasons such as Easter, the school summer holidays and Christmas if possible. We can also help you search for the cheapest prices and availability on lastminute flights to Dallas.
How's the climate in Dallas?
The weather in Dallas/Fort Worth is generally warm throughout the year, with temperatures of up to 67F (19C) possible even in the midst of winter. Temperatures in January, though, usually average 43F (6C). Summers can be extremely hot.
Severe weather is possible because the cities are sited between the notorious 'tornado alley' and the meteorologically turbulent Gulf coast, so lightning storms, hail, floods and tornados can occur, especially during spring when the rainfall is heaviest.